So most of
SportsThat
was busy today putting a roof on
Coury's
garage and if you couple that with baby
Demarcus
, you get very few postings and a special short edition of the We Are who we thought they were.
Hometown:

Morgantown

, West Virginia.
While the images look like a picture from
the Village.
Morgantown

is nestled in the middle of deliverance
,
Morgantown
is home of Bob Huggins and couch porches. They don't take kindly to anyone not kin to their own.
Most Famous person from

Morgantown

: Don Knots
- yes of Apple Dumpling Gang, oh yeah Andy Griffith too- is my favorite but the Mountaineers probably have southern pride for Confederate General Stonewall Jackson.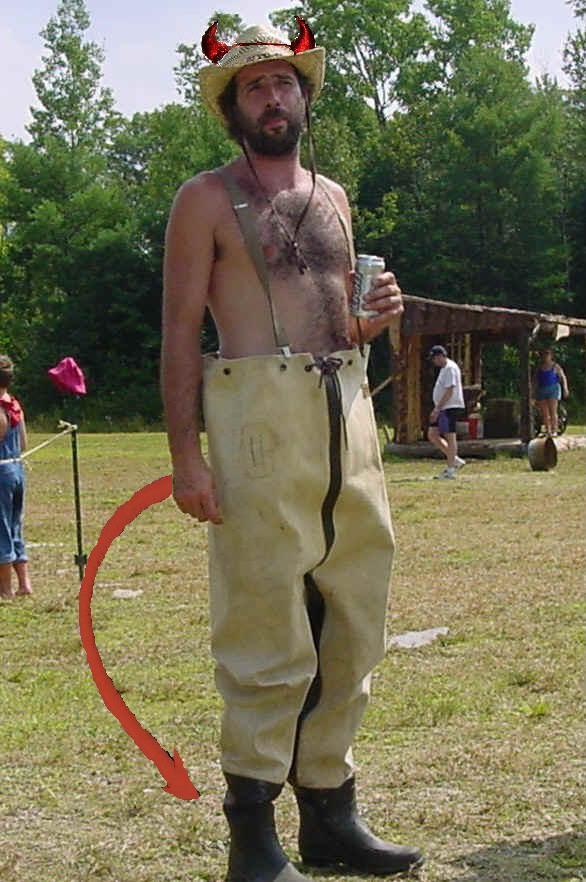 Mascot: The Mountaineer
- Pretty much the same thing as the Volunteer except they found them in between two mountain sides instead of rolling hills. Yeah fine, the Wildcat isn't the most original thing in the world, but I'm calling a pot a pot.
Best Movie about West Virginia:
Wrong Turn. Yes, it was a horrible movie but it's accurate portrayal of how the Mountain people eat visitors that take a detour off the interstate. It's particularly awesome because it wasn't based in Kentucky.
Reason to never visit West Virginia:
Besides the mountain in-bred people that eat you, well do you need another reason?
Things to do: Hunt, Fish, and visit Cheat Lake
... this is the short edition, so I'll take
10best.

com's

word for it
- and assume it's like a 1980's movie version of Lovers Lane.