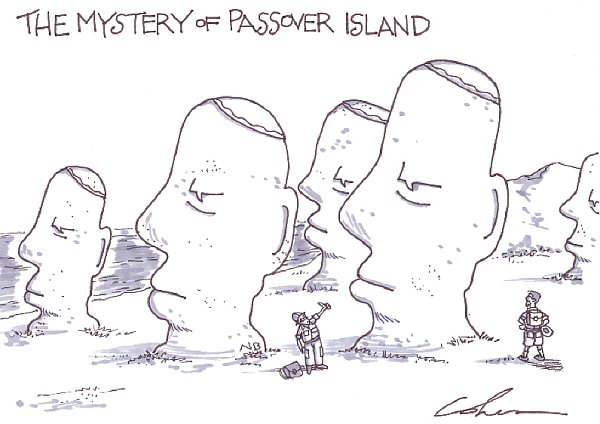 The college basketball season usually ends at the beginning of April, the same time Hebrew's and Gentile's celebrate Passover. While the Kentucky Basketball community doesn't have many Hebrew brethren, today, is the start of Kentucky Passover.
What is Kentucky Passover?
This is the basketball holy day where Kentucky Basketball fans place the blood of a spring lamb over top their doors and, upon seeing this, the spirit of NBA scouts pass over their
underclassmen's
dorm rooms, sparing their best players from the NBA draft for another season, hence the term "passover".
Why you did not know about it? It's been a long time since Kentucky underclassmen were heralded as high as those on the team this season. You may have forgotten the feeling when you sit, wait, and hope that the black cloud of college career death comes and skips your player(s).
Why are we celebrating it this year?:
This is the first year of John
Calipari
at UK. John
Calipari
is known for One-and-
Dones
. One-and-
Dones
, yes those players that would have normally sprinted for the NBA if not for the "1 year removed from High School" rule. He recruits them, gives them exposure, then the black fog comes for them, sweeping them away. This year we have an exceptional crop of underclassmen, ripe for the picking.
Will we do this every year?
Most likely, yes. As mentioned, with the introduction of John
Calipari
comes the yearly influx of top tier recruits into the University of Kentucky and the growing appetite from NBA scouts to lure the players away.
What can we do about it?: Historically, nothing. But it has become popular to smear the lambs blood over your door- gross but necessary.
What happens if they are taken?:
Over the past 15 years, players are never to be seen again. Previous underclassmen have vanished into air as thin as the millions of paper bills they receive from the NBA. The good news is that
Calipari's
underclassmen are known to wear team colors, logos, tee-shirts, and attend games.
Parting Words: So as we celebrate Kentucky Passover today. Don't fear, the good news is that even if they are not passed over, they are gone but can never be forgotten. Besides, there's always the benefit that they will be replaced by a new crop of amazing talent.