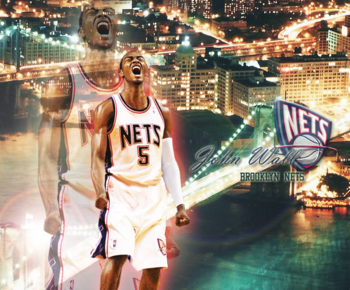 So as we watch the top 5 of 6 players for Kentucky leave the squad - all expected to gradually sign with agents and enter the draft. Next week has several big names set to put their signature and immediate future down in writing with the Cats. The Bleacher Report took a look at how Kentucky can
replace the 5 leaving players
, with the incoming Freshmen class. Here's a summary:
PG John Wall
: BR Dream Replacement
PG Brandon Knight.
Knight is a versitile scoring point that will look for his shot. However, he will open the floor for his team for all other players to have a chance to score.
PF Patrick Patterson
: BR Dream Replacement
PF CJ Leslie.
Leslie is a big body that will play the 4 spot well. He may have the offense and defense but the hardest part Leslie would be expected to replace would be the leadership Pat brought.
C Demarcus Cousins
: BR Dream Replacement
SF Terrence Jones.
This spot is probably the most underfilled, even if Jones does join the team. I disagree with the BR in that Jones will be able to step into Cousins shoes, but he won't come close to filling them.
C Daniel Orton:
BR Dream Replacement
C Enes Kanter
. Orton was a bit raw and coming off the bench seemed to struggle at times. Kanter's skills are virtually unknown and I think he could either fill Orton's spot easily or even step into the role of Cousins (minus the charisma, quotes, headband, and all the non-basketball things that made Demarcus, Demarcus).
SG/PG Eric Bledsoe:
BR Dream Replacement
SG Josh Selby
. This seems the most unlikely signing and biggest dream as the expected signing of Brandon Knight is thought to push Selby into the hands of Bill Self at Kansas. If Selby does sign, expect to see an offense with as much high flying action as you did this year. His skills coupled with Knight would be just as difficult to guard as Bledsoe/Wall and probably more balanced from behind the 3 - a tough combo.
I'd also like to wish a happy birthday to baby Demarcus's momma MissyG6_10!