"Pretty bird. Can you say Pretty bird? Yes, pretty bird."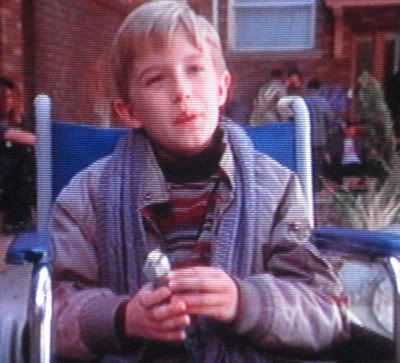 I am still reeling from the huge trade that went down last night. Donovan McNabb was traded from the Philadelphia Eagles to the Washington Redskins for a 2010 second round draft pick and a third or fourth round draft pick in 2011. What the hell were the Eagles thinking?
Well, apparently McNabb was not happy that the Eagles wanted to trade him in the first place. But really, what has he done there? He only rejuvenated a franchise, took them to five
NFC
championship games and a
Super Bowl
. Of course they wanted to dump him!
McNabb refused to talk to any teams
that he felt did not give him a fair chance to win. The
Raiders
and the
Bills
were the most interested and McNabb said no way. Good for him. McNabb has had a hard road to tow in Philly ever since they drafted him over
Ricky Williams
and the Eagles fans booed McNabb. I think that the McNabb draft worked out pretty well for the Eagles. The Williams draft did not work out so much for the
Saints
.
What kind of team in Washington is McNabb going to play for? He is going to be under head coach Mike Shanahan, a guy that has won two Super Bowls with an aging quarterback in John Elway. He did this by utilizing a good running game complimented with a decent core of receivers. And that is what McNabb may be getting into in Washington. The 'Skins just loaded up with running backs and now have an older but still potentially potent three headed monster with Willie Parker, Larry Johnson and Clinton Portis.
But let's slow down a bit before giving Washington the NFC East title. Daniel Snyder, the owner in Washington, has been known to make blockbuster trades and unload large sums of money to get players and so far it hasn't worked out. Albert Haynesworth is a perfect example. The guy was signed to a massive contract, barely played all year and is not participating in any off season workouts. They also spent a lot of money on slash back Antwan Randle El after a one game performance for the Steelers that helped get them a Super Bowl. He is no longer on the team. The plus side to all of this is that Snyder gave up almost nothing to get McNabb. So, if McNabb is a bust it's not like they broke the bank to get him.
On the Ealge side of things they are putting all of their eggs in the Kevin Kolb basket. I'm not saying he sucks or anything, but he is largely unproven. He has a chance to be really good and he has performed admirably while McNabb was on the bench with an injury or on the bench because Andy Reid decided to put him there.
In the end I am rooting for McNabb. He is a good guy and has been classy through his whole career. He has been through a lot in Philly with the harsh fans and the whole
Terrel Owens
fiasco. Plus, any guy that can raise
the ire in Rush Limbaugh
like McNabb did is ok with me. From hearing Andy Reid's press conference I'm not so sure that he was completely on board with this decision. He and McNabb had a strong bond from the start to the finish.
McNabb owns just about every Eagles record that a quarterback has held in Philly. The only thing he didn't do there was win a Super Bowl. Maybe now he will get his chance. I am sure Dallas and New York would love to lynch the Eagles front office. The NFC East whipping boy may have just become a contender.
In other news, Jason Campbell is going to be benched.